Arpita Varghese
15 September 2021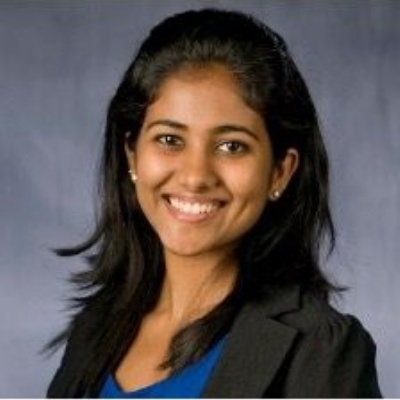 College: UWC Mahindra College, India
Graduation Year: 2011
Arpita currently works at UN Women – the United Nations Entity for Gender Equality and the Empowerment of Women and Girls – in New York, where she supports the Humanitarian Action and Crisis Response Office. As a Gender and Humanitarian Action Analyst for UN Women, she supports the Humanitarian Office in ensuring that gender equality and women's empowerment informs humanitarian activities in crisis situations ranging from disaster response to conflict contexts. At the core of her work lies the strong conviction that women and girls should not be left behind in crisis response, and that their critical roles as leaders and agents of change in their communities are recognized in humanitarian response as well as in broader efforts of recovery and rebuilding.
During her time at UN Women, Arpita has also had the privilege to work in Lebanon, Myanmar, Kenya, and in Kerala. She was a member of the UN team that conducted the Post-Disaster Needs Assessment following the 2018 floods in Kerala. In Myanmar, Arpita's work contributed to the UN's joint efforts to ensure that support to the Rohingya communities in Myanmar integrated the gender-specific concerns and needs of women and girls. In her most recent assignment, Arpita served as the Gender Advisor seconded to UN OCHA in the coordination of the humanitarian response to the Beirut Port Explosion. She has also worked on innovative interventions using blockchain technology in refugee camps.
Prior to her time at UN Women, Arpita worked in the non-profit sector in India (on anti-trafficking and gender-based violence), in Northern Ireland (post-conflict reconciliation), and the United States (immigration and education). She has published and presented papers on topics which have included: statelessness in South Asia; Personal Laws in India; and the empowerment of women and girls in humanitarian responses globally.
Arpita holds a Master's degree in Global Governance and Diplomacy from the University of Oxford and graduated with honours from Duke University with a dual degree in International Affairs and Philosophy. She is from Kerala, India and received her International Baccalaureate from the Mahindra United World College in India.
Advice for Applicants:"Don't hesitate to ask for help. Everyone around you is figuring things out just like you are, and you don't have to do it all by yourself!"